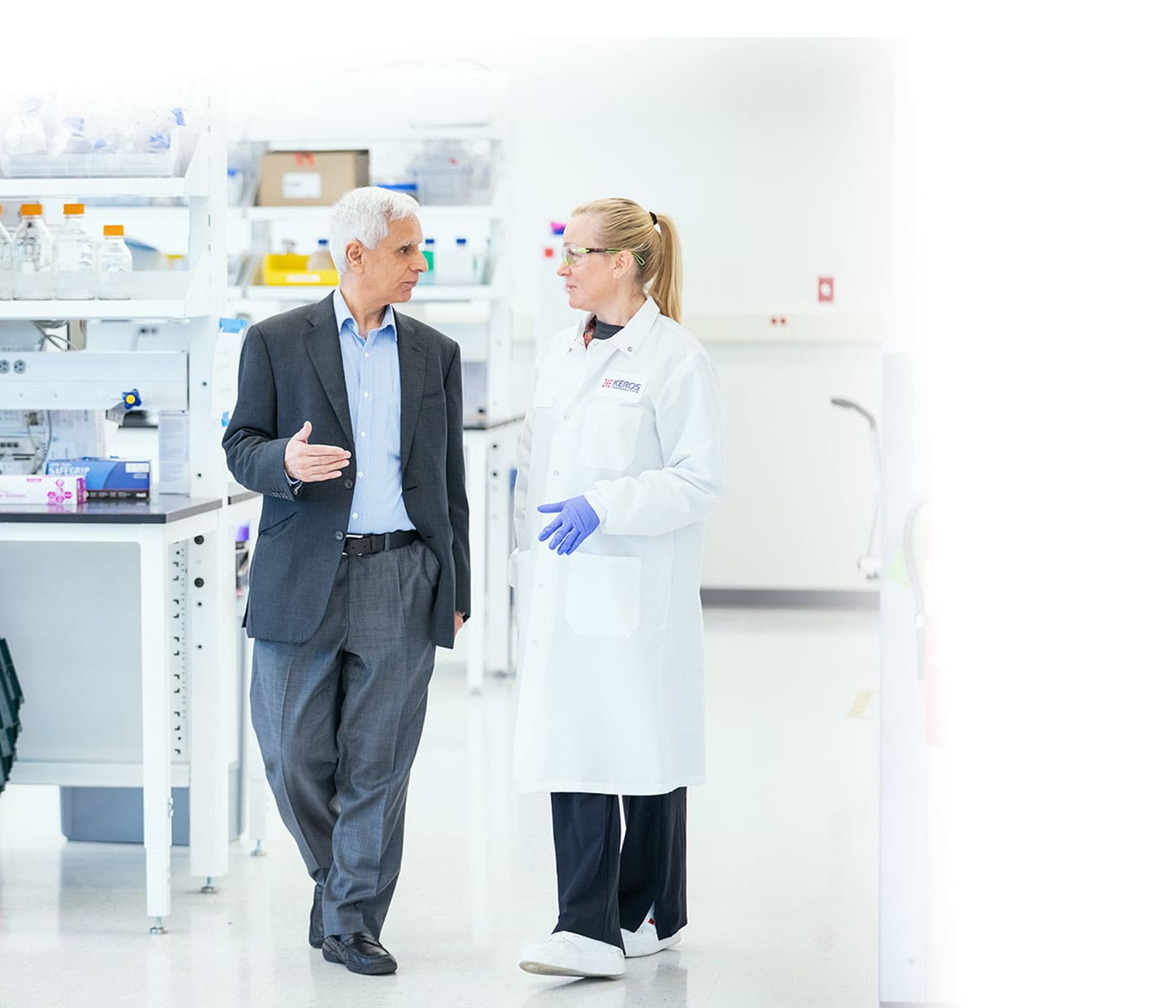 At Keros, our mission is to deliver significant clinical benefit to a wide range of patients with disorders that are linked to dysfunctional signaling of the transforming growth factor-beta (TGF-ß) family of proteins. With a focus on developing differentiated product candidates that are designed to alter TGF-β signaling, we aim to target the pathways critical for the growth, repair and maintenance of blood cells and a number of tissues, including bone, skeletal muscle, adipose and heart tissue. We believe our product candidates have the potential to unlock the full therapeutic benefits of modulating the TGF-β superfamily and provide disease-modifying benefit to patients.
KER-050 and KER-047, which form the backbone of our hematology franchise, are being developed to treat ineffective hematopoiesis and functional iron deficiency, respectively, in both myelodysplastic syndromes and myelofibrosis.
KER-012, our lead product candidate in our pulmonary and cardiovascular franchise, is currently being developed for the treatment of pulmonary arterial hypertension.
KER-065, our fourth product candidate, is being developed for the treatment of neuromuscular diseases, with an initial focus on Duchenne muscular dystrophy.
Furthermore, we are leveraging our expertise in TGF-β biology to fuel our research engine with the goal of bringing additional innovative treatment options to patients with diseases of high unmet medical need.